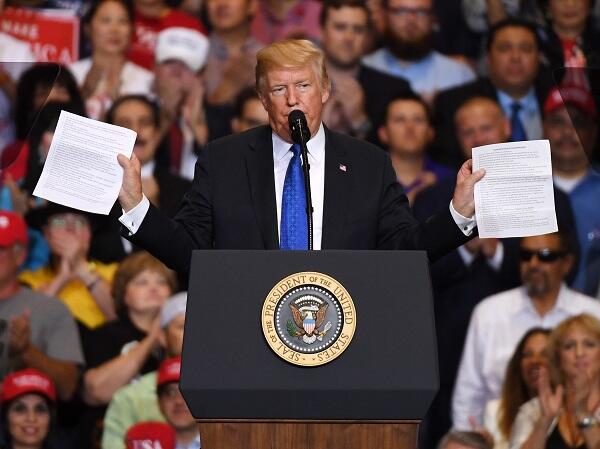 President Donald Trump has released a list of 73 individuals that he has granted pardons to before his leave of office on Wednesday, January 20th. The pardon does not erase the record of the conviction but exempts an individual from a punishment for a crime. This includes reverting back civil liberties like voting, serving on a jury or owning a firearm. President can only pardon federal criminal convictions, according to the Department of Justice. There does not have to be any reasoning for the pardon by the President and it can not be overturned.
The list of 73 individuals who were pardoned by President Trump was released by the Press Secretary (list here) and includes high-profile names such as rappers Lil Wayne (birth name: Dwayne Michael Carter Jr.) and Kodak Black (legal name: Bill Kapri and birth name Dieuson Octave), Former Presidential Aide Stephen K. Bannon as well as several mayors, congressmen and political associates.
In addition to pardoning, President Trump also commuted the sentences of 70 individuals. This means that the individuals on that list are given a lesser penalty after a conviction of a crime. The majority of the commuted sentences include non-violent drug offenses, conspiracy to commit murder, telemarketing schemes, fraud and more.
Though it is an extensive process, with a five year waiting period, any U.S. Citizen can apply for a pardon. Details can be found on the United States Department of Justice website here.
(Photo: Getty Images)