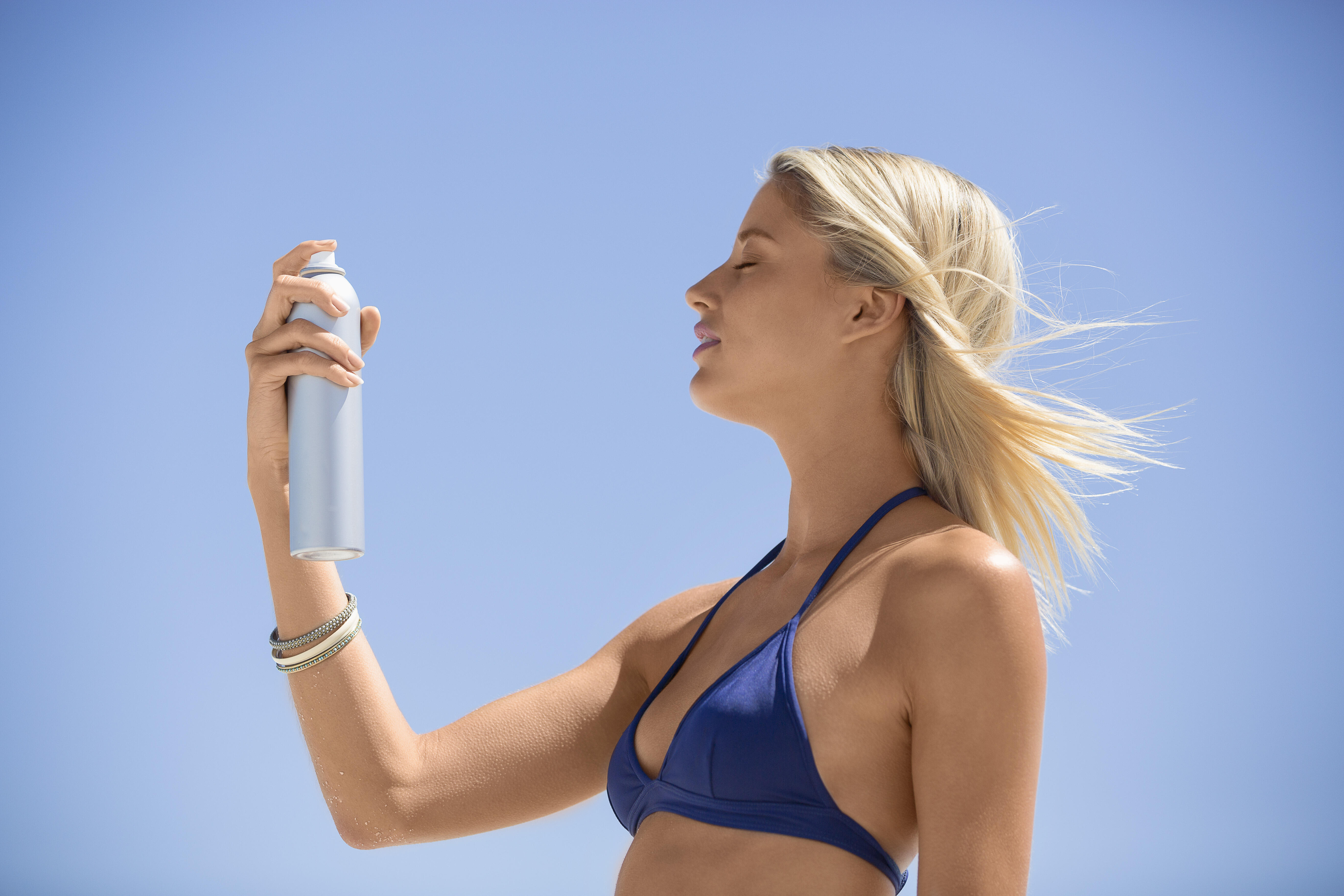 Check your sunblock before hitting the beach or pool: Johnson & Johnson has issued a voluntary recall of Neutrogena and Aveeno sunscreen products due to the presence of a cancer-causing ingredient.
The only products that are affected are aerosol sunblocks:
NEUTROGENA® Beach Defense® aerosol sunscreen,
NEUTROGENA® Cool Dry Sport aerosol sunscreen,
NEUTROGENA® Invisible Daily™ defense aerosol sunscreen,
NEUTROGENA® Ultra Sheer® aerosol sunscreen, and
AVEENO® Protect + Refresh aerosol sunscreen.
As detailed by the U.S. Food and Drug administration:
"Benzene is classified as a human carcinogen, a substance that could potentially cause cancer depending on the level and extent of exposure. Benzene is ubiquitous in the environment. Humans around the world have daily exposures indoors and outdoors from multiple sources. Benzene can be absorbed, to varying degrees, by inhalation, through the skin, and orally. Based on exposure modeling and the Environmental Protection Agency's (EPA) framework, daily exposure to benzene in these aerosol sunscreen products at the levels detected in our testing would not be expected to cause adverse health consequences. Out of an abundance of caution, we are recalling all lots of these specific aerosol sunscreen products.
While benzene is not an ingredient in any of our sunscreen products, it was detected in some samples of the impacted aerosol sunscreen finished products. We are investigating the cause of this issue, which is limited to certain aerosol sunscreen products."
Learn more about the recall on the FDA page here.
(Photo: Getty Images)