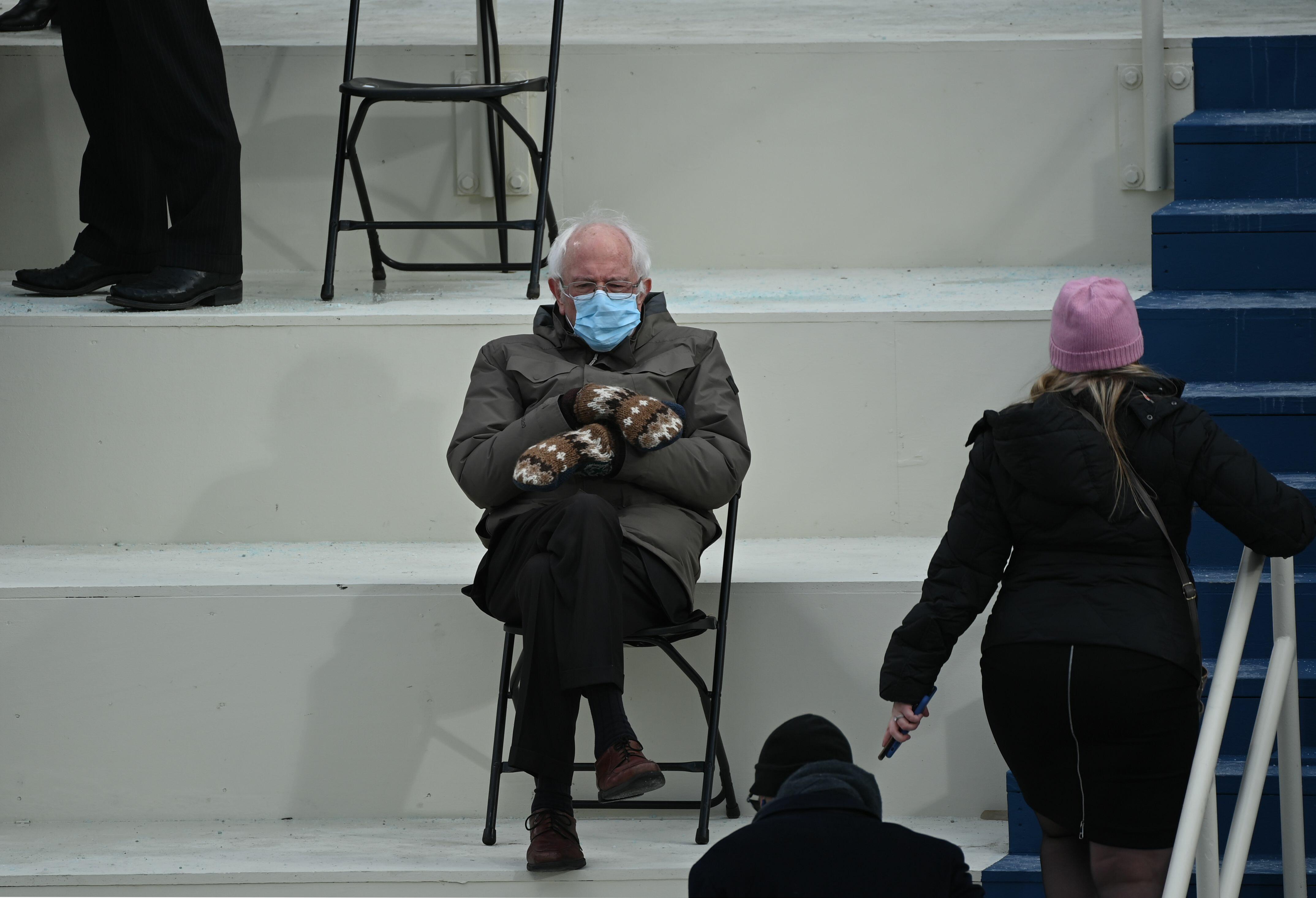 Former presidential candidate and Vermont Senator Bernie Sanders (D-Vermont), is going viral as a meme after Inauguration Day.
His "grandpa-chic" vibe with his legs and arms crossed sitting in a chair at the Presidential Inauguration on Wednesday, January 20, 2021 photo has now become an iconic representation of "all the feels". The internet has transposed his background into many situations and locations being shared across social media.
Have you seen a funny photo appear in any of your social media feeds?
(Photo: BRENDAN SMIALOWSKI/AFP via Getty Images)