Chaos Erupts As Migrant Caravan Reaches Mexico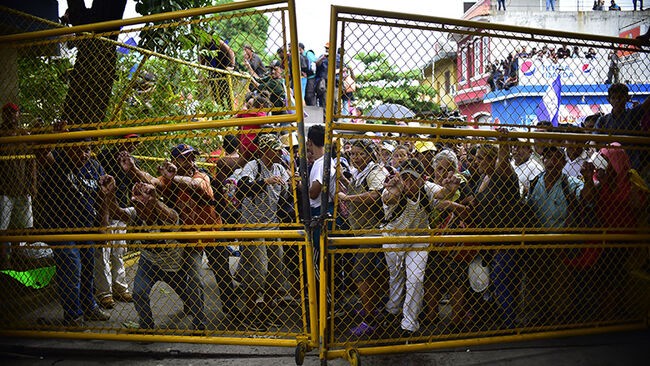 A migrant caravan of around 4,000 people initially turned around just a day after reaching the border between Guatemala and Mexico. The large group has been traveling from South America with hopes of reaching the United States, despite repeated calls from President Donald Trump to return to their home countries.
The caravan was about two blocks from the border crossing when they turned around, though many are determined to continue their journey to the United States. The migrants were deterred by a massive police presence that is guarding the border crossing. Mexico warned the migrants that only people with valid travel documents and immigration paperwork would be allowed to enter the country and said that they would arrest anybody who tried to enter illegally.
Not long after turning around, a large number of migrants returned to the border fence between the two countries, breaking down part of it, which allowed hundreds of people to stream across the border. They were pushed back by police in riot gear who fired smoke canisters to help control the crowd.
As the crowd grew in size on the bridge, which connects Mexico and Guatemala, some people jumped into the water below, hoping they would be able to swim ashore.
Earlier in the week, Trump threatened to send the U.S. military to close the southern border with Mexico if the migrants were allowed to continue their trek north.
On Thursday (10/18) night, a small group of migrants snuck across the Succhiate River which separates Guatemala and Mexico. The United States is currently tracking the group as they attempt to make their way north toward Mexico's border with the U.S.
Photo: Getty Images