Kesha Happily Agrees To Officiate Same-Sex Couple's Wedding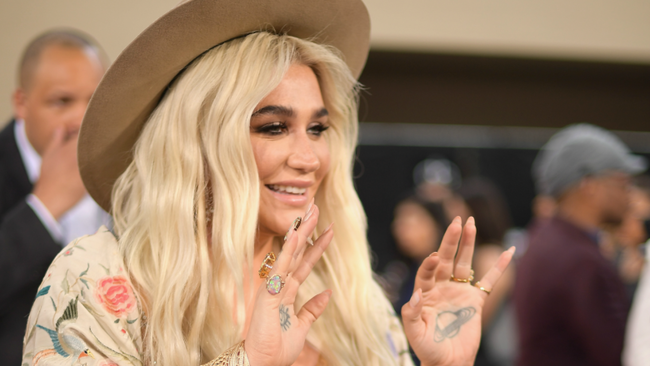 Kesha: hitmaker, unicorn, powerhouse and now... wedding officiant? In case you haven't heard the news, the "Hymn" singer will proudly preside over your "I dos."
TMZ caught up with the pop star during Thursday night's (August 9) premiere of Kesha's upcoming documentary, Rainbow: The Film, at New York City's Metrograph theater.
While chatting it up with fans, the "Learn to Let It Go" musician was approached by two women who asked the performer if she'd marry them, and, of course, the 31-year-old was more than delighted to oblige the request.
The heartwarming gesture shouldn't come as too much of a surprise, though. This isn't Kesha's first time officiating same-sex couples on their walk down the aisle. The performer, who is an outspoken advocate and supporter of the LGBTQ+ community, has already officiated three weddings in her lifetime — and likely to make her fourth sometime soon, it seems!
If you can recall, the artist also put same-sex marriage at the forefront of her music video for the female-empowered tune "I Need a Woman" back in April when she helped a couple wed on March 26, the anniversary of the first same-sex marriage license issued in the United States.