100 Year Old Best Friends talk twerking and Bieber.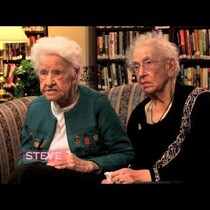 Posted February 15th, 2014 @ 9:10am
Alice and Irene have been best friends for 94 years! They sat down and shared their secrets to their long-time friendship on "The Steve Harvey Show." Wait till you see what they say about Bieber and Twerking.